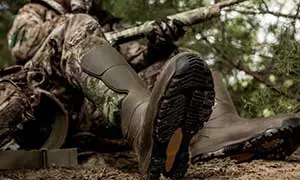 When you're on the hunt and waiting for that perfect opportunity to take down your game, the last thing you want to worry about is how cold your feet are.
Winter hunting can be quite a thrill. Most hunters will agree that tracking down game animals is much easier during the winter season.
Whether your target is a rabbit, wild hogs, or game birds, there's a good chance that you'll have an easier time finding their tracks in the snow or mud.
However, the success of your hunt is dependent on your ability to move comfortably and freely. Regardless of the type of terrain you're in, your boots are one of the most important pieces of gear you can take with you. Keeping warm is a must. Not just for comfort, but for safety, too.
Picking the Right Boots
The warmest winter boots for hunting are going to help you cozy while also giving you all the traction and security you need to navigate your environment. Standard boots aren't going to cut it.
You need to invest in high-quality footwear with adequate insulation, ample weatherproofing, and plenty of comfort. Here's a list of some of the best winter hunting boots to help you out on your next adventure.
7 of the Best Hunting Boots to Keep Your Feet Warm In Cold Weather
1. Irish Setter Men's 860 Elk Tracker Waterproof 1000 Gram 12″ Big Game Hunting Boot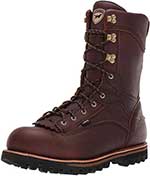 Check out these boots from Irish Setter. They're a heavy-duty option that's hiding some great winter features. Inside the boots, you'll find 1,000-gram Thinsulate. This is relatively thick insulation that's more than capable of providing you with the warmth you need in extreme temperatures.
There's also a Gore-Tex liner. The material is completely waterproof and prevents moisture from getting in. However, it has tiny pores that allow sweat to seep through. Thus, you can keep your feet dry from both directions.
The uppers are made out of high-quality leather. The cuffs reach up past the ankle, making it easy to create a body weather seal.
---
2. LaCrosse Men's Alphaburly Pro 18" 1600G Hunting Boot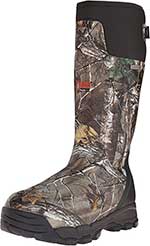 This footwear from Lacrosse is some of the warmest winter hunting boots available. They're made entirely out of rubber and neoprene.
The long shaft rises approximately 15.5 inches up from the arch of the foot. This makes it possible to wade through mud or snow without having to worry about moisture getting in.
The boots do have an embossed liner inside. The liner works to increase air circulation throughout the boots so that sweat can evaporate quickly. Accompanying the liner is 1,600-gram Thinsulate. It's no match for cold weather.
---
3. Muck Boot Men's Arctic Pro Hunting Boot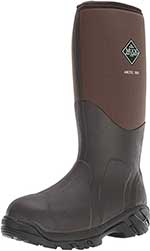 Muck Boots is a trusted brand among hunters. It's not hard to see why with this winter hunting boot. The pull-on boots are made out of synthetic rubber and fabric.
Most of the bottom portion of the boots are covered in the synthetic rubber material. It rises above the ankle for protection.
The top has a stretch-fit perimeter. The rim allows you to slip the boots on and get a snug fit without having to deal with laces. Inside the boots, you'll find an EVA midsole for some additional comfort.
4. Rocky Men's Blizzard Stalker Pro Mobu Hunting Boot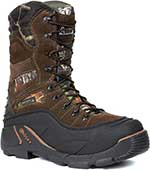 The Rocky Blizzard Stalker Pro boots are a versatile footwear option that has you covered in extreme climates. They take on a hiking boot design, allowing you to traverse inclines and rough terrain with confidence. The uppers are made out of durable leather.
To keep you warm, 1,200-gram insulation is used. The padding is soft and cozy to keep the effects of the weather away. Plus, the exterior is sealed and waterproof.
Thanks to the higher rubber outsoles, you can trudge through the snow and mud without having to think about the cold. For some extra comfort, Rocky also includes a removable PU footbed.
5. Rocky Men's 4754 400G Insulated Boot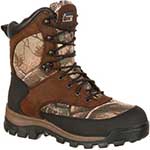 Here's another great model from Rocky. The great thing about these boots is that they have an aggressive sole. Massive lugs provide traction in just about any environment.
The sole is about half an inch thick, providing a nice lift. Like the previous boots, this footwear is constructed to be waterproof. Rather than using Thinsulate, these boots have felt and polyfill for insulation.
These materials offer superior warmth and some extra comfort as you walk. Also included is a removable EVA insole, which allows you to customize the fit and support.
6. Northside Men's Raptor 800 Hunting Shoes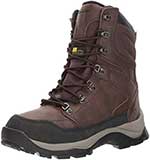 Thanks to the distressed leather outsoles, these boots look great on and off the hunting grounds. Regardless of where you wear them, the boots are more than ready to keep you cozy.
800-gram Thinsulate and extra padding around the shaft keep the cool temperatures out. The uppers are also sealed for some extra protection against moisture.
Despite the waterproofing, the protective membrane is also breathable enough to keep the sweat at bay. Below, there's a thick rubber sole filled with sizable treads that can grip onto dirt, rocks, and more.
7. Northside Men's Prowler 400 Waterproof Insulated Hunting Boot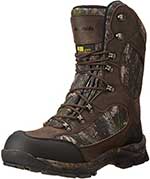 Northside's Prowler boots are built tough. The uppers are made out of leather and textile. The fabric is printed with camouflage to help you go incognito as you hunt. All of the seams on the exterior are sealed to keep water out. Plus, there's a topical spray and a membrane to prevent water from seeping through the fabric.
Keeping your feet warm is 400-gram Thermolite insulation. This insulation offers a moderate amount of warmth, making it a great option for those who naturally run hot. Thanks to the breathable nature of that protective membrane, sweat is taken care of swiftly.
What Kind of Boots Are Available?
Take one look through your local outdoors store and you'll see that hunting boots come in a wide variety of styles. We'll go over some of those important winter-ready features in a bit. First, let's take a closer look at the types of boots on the market and how they can affect your hunt during the winter.
Rubber Boots
If you plan on wading through several inches of snow or mud, rubber boots are the way to go. As you can guess, this option is made predominantly out of rubber. They're completely waterproof, which ensures that your feet stay dry and your risks of hypothermia are reduced.
The warmest rubber hunting boots are also insulated. A thick layer of fabric or padding will trap in body heat and keep your toes toasty throughout your hunt.
Hiking Boots
Hiking boots offer a great level of flexibility. These aren't really designed with hunting in mind, but many seasoned hobbyists choose to use them because they're lightweight and easy to move around in.
The soles tend to be a bit more flexible than standard hunting boots. Plus, thick lugs on the bottom make it easy to get around hills and grassy terrain. You can easily find hiking boots that have padding for warmth and protection.
High-Country Boots
High-country boots are made for tough conditions. High elevations, rocky terrain, and steep inclines are the name of the game. Perfect for hunting deer or elk, these boots provide plenty of traction to keep you safe. They're usually thicker and more secure. This translates to more warmth and comfort as well.
Upland Boots
Some of the lightest hunting boots you can get take on an upland design. Upland hunting is when you're searching for birds. Typically, you have to cover a lot of square footage on relatively moderate terrain. Thus, these boots are made for walking. They're light enough to not weigh you down. Yet, they're also built to keep your feet as comfortable as possible.
Multipurpose Boots
Finally, we have multipurpose boots. These are great for regular hunters who like to visit many different grounds and hunt a wide variety of game. The footwear will serve you well in most terrain.
In low temperatures, the thick lugs and traction treads can keep you stable as you walk over ice or snow. When it comes to warmth, these boots are available with varying degrees of insulation, allowing you to control your comfort levels.
What Features Make a Good Winter Hunting Boot?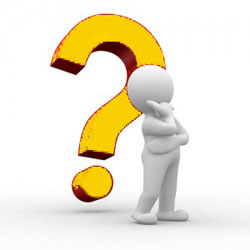 If you want to go hunting in cold temperatures, you're going to need boots that are purpose-built with warmth, protection, and comfort in mind.
It's not enough to just go for the first pair of boots with a winter label. To ensure that you're getting boots that last, keep the following considerations in mind.
⊕ Insulation
One of the most important things to look out for is insulation. Insulation is designed to trap body heat and prevent outside temperatures from coming in. Traditionally, insulation was made out of thick polyester padding. However, that layer of padding often resulted in bulky footwear that wasn't practical in the wilderness.
Thinsulate is a good alternative. It offers the same level of insulation as standard padding at only a fraction of the bulk. Thinsulate comes in a range of thicknesses. The higher the insulation level, the better the material is at keeping you warm.
⊕ Waterproofing
One thing that many hunters don't account for is moisture. Even the tiniest amount of water getting into your boot after walking through a puddle can lead to some serious warmth issues. It doesn't take long for hypothermia and frostbite to kick in. To keep your feet protected, you need to choose a waterproof boot.
Rubberized soles and fully sealed seams are the way to go. Manufacturers combine several techniques to ensure that water has no way of infiltrating the exterior of the boot.
⊕ Lining
Beyond the standard insulation lining, you can get boots with a specialized lining. Antimicrobial linings help to neutralize odors and keep the interior in good condition. You can also get moisture-wicking fabric, which is designed to absorb sweat and keep you dry throughout the hunt.
⊕ Traction
Traction is key when you're hunting. Falling down a slope or even tripping over a log can lead to some serious injuries. It's a good idea to match the boots to the terrain you plan on hunting on.
Thick lugs help to dig into the ground with each step. They provide a steady grip and can be used on rough terrain. Alternatively, you can get slip-proof boots. The treads on these boots utilize special water channels that redirect water away from pressure points on your foot. This prevents accidental slipping.
⊕ Comfort Features
There are a ton of things that affect comfort. Insulation and warmth isn't the only thing to think about. You should also consider the fit of the boots and the amount of foot support it offers.
Staying on your feet throughout the day as you hunt can take a toll. Poor arch support can lead to severe muscle aches and even back pain. You can prevent those issues by getting boots with contoured midsoles, torsional rods, and a shock-absorbing heel.
The overall weight of the boots is important too. While a few pounds may not seem like much at first, you'll start to feel the weight after a long day of hunting. Lighter boots are always preferred if you want to save your strength and endurance.
⊕ Durability
Lastly, you should always think about durability. Hunting boots are a big investment. Some can come with a price tag of several hundred dollars. Look out for high-quality materials on the uppers. Rubber, leather, and nylon are all good options. These materials can hold up to wear and tear and don't disintegrate in the winter cold.
Also, see how the boots are made. Are the seams reinforced? Is the hardware solid? Those tiny details can make all the difference.
Conclusion
Before you hit the hunting grounds, make sure to grab a pair of the warmest winter boots for hunting that money can buy. Any of our top picks will keep you protected from that winter cold. They're a worthy investment that can do wonders to help you bag that trophy
Also Read: Top 7 Best Hunting Backpacks