Wallets are the quintessential accessory for any guy. Regardless of their personal style or status, every man needs a quality wallet. Not only are they a practical way of carrying the essentials, but they represent a man's personality and style.
Quality men's wallets are known for their durability and convenience. They'll easily fit into the back pocket without adding unnecessary bulk. High-quality materials like leather also ensure that the accessory can last a lifetime.
Here are 10 of the most popular men's wallet brands. They have a reputation for being the best on the market. From big designer names to more modest selections, there's an option for every man.
Top 10 Most Popular Wallet Brands for Men
1. Hugo Boss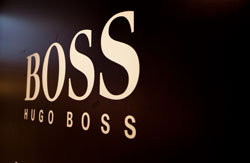 Hugo Boss The renowned designer label constantly puts out quality products. The German brand produces fashion-forward clothing and accessories that are popular all over the world.Their wallets are sleek, modern, and have superior quality.
Wallets start out at the $50 price point and can go for much higher depending on the model. Most men's wallets average at around $100.
For that price tag, you can expect excellent construction and luxurious materials like cow hide leather.Their most popular model is the Hugo Boss Brummi Bi-Fold Coin Pocket. The streamlined appearance is popular among men all over the world.
2. Tommy Hilfiger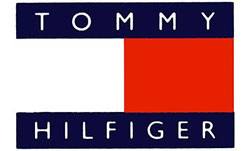 Tommy Hilfiger is relatively new in terms of designer brands, starting in 1985. Since their infancy, the brand continues to produce high-quality products for both men and women.
Their prices are quite modest, making their clothing and accessories accessible to a wide market all over the world. Wallets start at $20.
Most wallets will cost you around $30. They are usually made from leather and have a simple, but manly design.
The Tommy Hilfiger Men's Ranger Passcase Wallet is their most popular model. It's made from 100% cowhide leather and has more than enough room for the essentials.
6. Gucci

Gucci The name Gucci is often met with images of luxury and opulence. The Italian fashion brand was founded in 1921 and continues to produce sought-after leather products for men and women.
Their products are instantly identifiable due to their logo. Wallets start out at $200. However, guys should expect to pay around $300 for the brand name accessory.
The Gucci Men's Canvas Black Leather Trim Slim Wallet has leather trim and a canvas body emblazoned with their logo print.
The stylish wallet is their most popular option due to its style and quality.
7. Dosh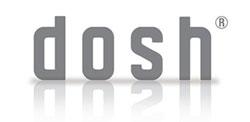 Dosh wallets are relatively new to the market. However, they've made a splash thanks to their unique materials and style. The company makes a variety of different wallets in bright and vibrant color schemes.
Instead of leather, the wallets are made from a plastic and rubber polymer. The material withstands a lot of wear and tear, making it perfect for the adventurous man.
The average price of their wallets is $60. However, they have more affordable options for around $40. The Dosh Luxe 6-card Men's Wallet has become their signature model. It's made in Australia and features 6 card wallets and a cash clip.
8. Alpine Swiss

Alpine Swiss is incredibly popular among men all over the world thanks to the great build and very affordable price point.
The average price for an Alpine Swiss wallet is $20, with their most affordable offerings being priced at around $10.
They produce a wide range of wallets. Their most popular wallet is the Alpine Swiss men's leather flipout ID bifold trifold hybrid. It's priced great, made from genuine leather, and has a great design to maximize storage space.
While Alpine Swiss wallets are pretty standard in style, many men make it their ideal choice thanks to the superb design and build..
9. Bellroy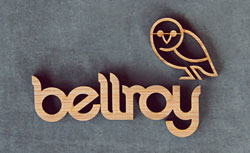 Bellroy Started in 2010, Bellroy is certainly a newbie in the market. Despite being new, the company has created a respectable lineup of high-quality mens wallets.
They specialize in designing slim men's wallets made for a variety of different men.
The Bellroy Men's Leather Note Sleeve Wallet is their most popular option. It's slim and versatile. It was designed to accommodate currency from all over the world. You can expect to pay around $80 dollars for one of their wallets.
On the lower end, you'll pay around $50.
10. Carhartt

Carhartt was founded by Hamilton Carhartt in 1889 and is still owned by his family.
The company has been creating work clothes and accessories for over 100 years, so you can expect a highly refined wallet. With ruggedness and durability being the focus, wallets are made from superb leather that will last.
The Carhartt Men's Trifold Wallet is simple in design, making it their most popular option. It is made from top grain leather and strong stitching for a lasting build.
Carhartt wallets start at $15, with most selections being priced around $25.
Also read: Various Types of Wallets and Their History Explained