Protective Footwear
Snake Bites
Whether you are trekking through the woods to explore or working outside in a rural area, foot protection is a necessity. Not only do proper boots protect your feet from standard injuries and obstacles, but they protect the feet from something a bit more lively.
Snakes are a very real threat in wooded and natural areas. Depending on where you live, a variety of snake species may be lurking just outside. While most snake bites aren't fatal, some species can deliver a lethal dose of venom.
Upwards of 8,000 people are bitten by venomous snakes every year according to the Centers for Disease Control and Prevention.
Even nonvenomous snakes are known to attack humans when feeling threatened, leaving behind a pretty nasty and painful bite.
Proper Protection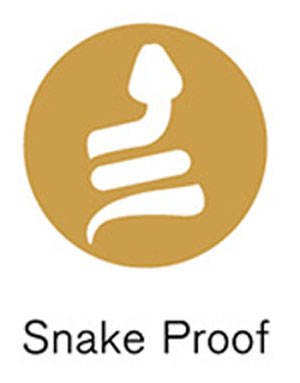 The best way to avoid a potentially painful surprise is by wearing snake proof boots. While you may think that the simple answer is to avoid snakes, it's not always that easy.
In most cases, snakes are hidden from plain view thanks to some camouflage and their natural habitat.
Bites usually occur before the snake is even seen due to stepping to close.
Proper protection and preparation are key. With some snake proof boots, the most vulnerable parts of your body are covered. The thick material prevents fangs from penetrating the boot. A variety of different options are available.
With many having additional features, these boots won't be a nuisance to wear. Here are the top 10 snake proof boots available today.
Top 17 of the Best Snake Proof Boots for Hiking and Hunting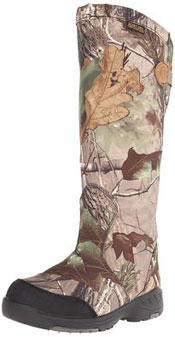 From LaCrosse is another great option for hunting and exploring areas with tall grass. These boots have an 18-inch shaft that is made from 1000-denier nylon and fabric. This combination works together to create a tough barrier between your skin and an angry snake.
Despite the thick outer shell, these boots are flexible enough to quickly maneuver through the bush. The lining inside is both comfortable and functional. It wicks away sweat for quick evaporation and prevents bacteria and smells.
The entire boot is also waterproof, ensuring that your feet stay dry. The boots are designed for easy removal. They have a side zipper and adjustable strap to create a custom fit.
---
Made of leather and fabric, the Rocky Prolight snake boots provide ample protection in wooded areas.The fabric features a camouflage print with leaves, twigs, and wood. The camouflage will help to mask your appearance, making the boots a great choice for avid hunters.
The shaft measures 16 inches and has lacing going all the way to the top, allowing you to get a comfortable fit. One of the great things about this boot is its light weight.
While it is thick enough to protect from painful bites, it's light enough for quick movement. If you're out on a hunt
These boots will prove to be beneficial in your hunting game while providing you with some much-needed protection.
---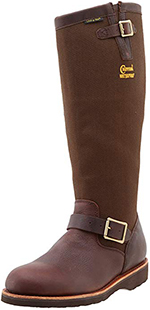 With a long 17-inch shaft, these boots from Chippewa can keep your legs protected from unwanted snake bites. The shaft is covered in Cordura fabric. It's woven very tightly to prevent fangs from getting between the fibers.
Thick leather is used to cover the top of your foot. Adjustment straps with attractive hardware are located around the ankles and on the top of the shaft. The soles of the boots are made from Vibram.
Inside, there's a removable insole for easy cleaning. A waterproof lining is also included to keep your feet dry throughout your trek.
---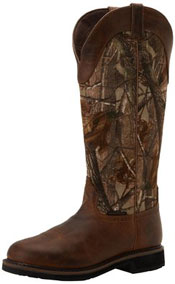 Designed for rugged work outdoors, these boots from Justin Original Work are resilient and comfortable. They are made predominantly from leather, snake proof fabric, and synthetic rubber.
Leather covers the entire foot and extends up the shaft. The rest it is covered in a fabric that protects the legs from snake bites.
The sole is made from rubber and is designed for traction in variable conditions. Overall, the boots are sturdy, yet flexible. Flexible points throughout the boots make them comfortable for everyday wear.
The insoles are dense and comfortable. They can also be removed for cleaning. They have a side zipper and leather strap that can be tightened. It comes in solid tan or with camouflage accents.
---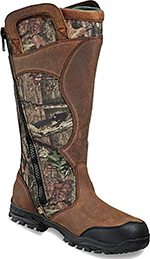 From Thorogood is this pair of Snake Bite boots. They have a very tall shaft that's over 17 inches in height from the arch. The uppers are made of 50 percent leather and 50 percent Cordura. These materials are very thick and tough.
A rubber toe cap is also added. The boots are completely sealed. They're waterproof and can even prevent blood-borne pathogens from going through. A zipper closure is used. It extends all the way up the shaft from the arch of the boots.
For added comfort, Thorogood uses a dual-density polyurethane insole. It supports your arch and prevents fatigue as you walk.
---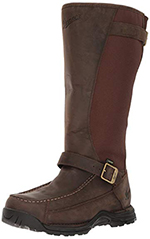 These boots from Danner are great for hiking or hunting. The front of the boots is covered in leather. Thick fabric is used to protect the sides of the shaft. The denier nylon has a very tight weave that resists puncture damage from snake fangs.
The tall shaft rises 16 inches from the arch of the boots. To help you get a snug fit, two leather straps are included. They're located on the top of the shaft and around the ankles.
Despite their rugged appearance, these boots have plenty of comfort features. The ortholite footbed cushions your feet as you walk while the Gore-Tex lining keeps you dry.
---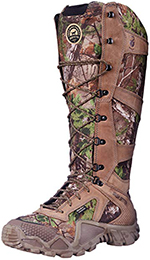 If you're looking for a pair of boots that can help you blend in while keeping you protected from snakes, take a look at this option from Irish Setter. The uppers are covered in thick leather and synthetic snake proof fabric.
The fabric has a printed camouflage design. The soles are made of rubber. The material extends beyond the bottom of your feet. It also covers your toes and part of the sides of your feet. The shaft measures 17 inches tall from the arch.
Laces run up the entire length of the shaft to give you the perfect fit. The entire boot is covered in a protective coating. It prevents abrasive damage and adds more protection from snakes.
---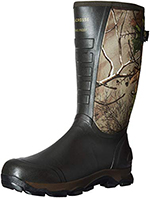 The 4X Alpha boots from Lacrosse are made entirely out of rubber. The material is thick enough to prevent fangs from going through. It's also waterproof for ultimate protection from the elements.
The shaft of the boots rises up 14 and a half inches from the arch. The rubber also wraps around your leg for full protection. A velcro strap on the back of the calves allows you to get the perfect fit.
Inside, you'll find neoprene. It insulates your foot and adds an extra layer of protection. The bottom of the boots features four separate layers of support. There's also a rugged tread design to improve traction in slick environments.
---
9. LaCrosse Men's Venom Scent APG HD Snake Boot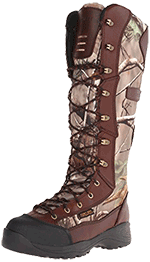 These boots from Lacrosse are the real deal. Made from thick leather and fabric, they'll keep you safe should you ever stumble across a snake. The 18-inch shaft covers a large portion of your leg, yet provides enough flexibility to be comfortable.
The boots also lace up all the way from the toe, providing a snug and comfortable fit.There's a side zipper to make quick work of removal.
In addition to being snake-proof, these boots have Hyper-Dri technology to keep your feet dry. There's also antimicrobial fibers in the liner of the boot to keep the smells at bay.
With a camouflage design, the boots will work well in both work and hunting environments.
---
10. LaCrosse Men's Adder Scent 18″ HD Snake Boot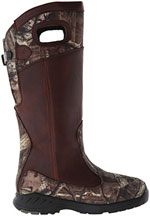 If you're looking for great protection in a boot that is easy to slip on and off, the Adder Scent 18″ snake boots are a great option. They provide great protection from unwanted snake bites, much like LaCrosse's previous model. However, these boots feature no laces. Instead, the boots are pulled on.
Large pulls on the 18-inch shaft make it a breeze to put on. The opening of the boot measures roughly 17 inches around. However, a tightening strap is placed behind the calf to ensure a tight fit.
The boots are made of predominantly leather for protection with camouflaged fabric all around. The unique fabric lets moisture escape to keep the feet dry, but is waterproof to keep water out.
---
11. MuckBoots Men's Pursuit Snake Proof Hunting Boot
Another boot designed with hunting in mind, the https://amzn.to/3mPISLO is flexible and comfortable enough for trekking through the woods.
Unlike other options, these boots aren't made from leather and fabric. Instead, the outer shell is made from synthetic rubber. This rubber has been tested against snakes for your peace of mind. The soles are made from rubber and are designed to provide traction.
Inside the boot is a flexible foam neoprene layer for warmth and XPressCool technology to quickly evaporate sweat. An anti-friction liner is also included for more comfort. The boots are slip-on and have a camouflage print.
---
12. Danner Men's Pronghorn Snake Side-Zip Hunting Boot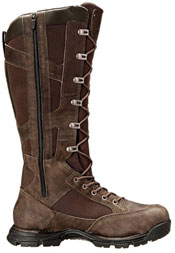 This hunting boot from Danner is carefully designed with great attention to detail. It is a bit pricier than other options, but it has a lot of great features. The boots are made from leather, which covers the toe and heal completely. It also has breathable fabric that is waterproof.
The Gore-Tex liner is designed to wick away moisture and keep the feet dry throughout a hunt. The outsole is made from rubber compounds. It is designed to work great in a variety of conditions, from wet mud to thick brush.
The shoe has a rugged construction that can protect from bites while also improving your ability to get through the wilderness.
---
13. Danner Men's Jackal II 45764 Hunting Boot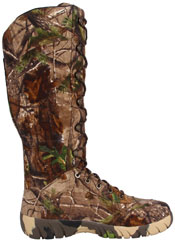 The Jackal II by Danner is a hunting boot designed for stealth. This is great for hunting prey and not disturbing any hidden snakes. Should you disturb a snake, the boot has a nylon upper shaft that is 17 inches tall. This nylon material is extremely resistant to damage, water, and snakes.
Like other Danner boots, these boots incorporate Gore-Tex technology to keep your feet dry. The unique sole, which has a camouflage print to match the rest of the boot, is light and designed to be quiet. However, it also provides ample traction to move fast.
The boots are a great option for hunters that want to stalk their game while staying safe.
---
14. LaCrosse Men's Alpha Mudlite Snake Hunting Boot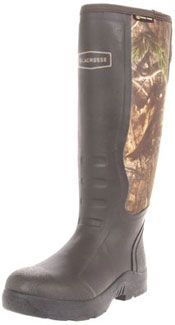 These boots from LaCrosse are made for walking through mud and grime. They feature a hand-crafted rubber over the majority of the exterior. This rubber is tough, resisting everything from mud and scratches to sharp snake fangs.
Underneath the rubber is a layer of neoprene, which insulates the foot to keep it warm and dry. LaCrosse also uses their AirCirc technology to move air throughout the boot with every step that is taken.
The boots are in a slip-on design and feature accents of camouflage fabric. An adjustable strap behind the calf ensures a comfortable fit. For even more comfort, the ankle is contoured and shaped. This prevents loosening and unwanted friction.
---
15. Ariat Men's Conquest Snakeboot H2O Hunting Boot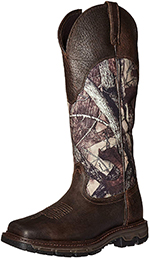 The Conquest Snake Boot H2O from Ariat has a classic design. It looks like a traditional cowboy boot. However, it contains excellent protective features.
The uppers are made of 100 percent leather. It has an attractive dark stain. Snake proof fabric is also used on the sides of the shaft, which measures 16 inches from the arch. The fabric has a printed camouflage pattern.
The soles are made of thick rubber. They also have a higher heel than most boots to improve your grip on the ground. One noticeable design feature of these boots is the toe. It has a classic square shape that's roomy and comfortable.
---
16. Chippewa Men's 17″ Waterproof Pull On 25110 Snake Boot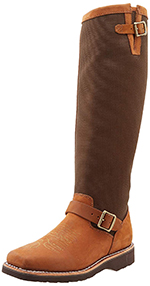 Not designed with a specific purpose in mind, these snake boots from Chippewa are great for many different uses. They can be used for work or casual wear. With thick leather wrapping the entire foot, it's great against snake bites.
The leather is also present under the 17-inch safety shaft. The combination of leather and viper cloth fabric provides great protection while looking great. They don't have laces, but rather two adjustable straps at the top of the shaft and around the ankle. The boots slip on easily and can be tightened for a snug fit.
The boots are made with high-quality materials and are constructed to be rugged, regardless of its use.
---
17. Muck Boot Woody Blaze Cool Men's Rubber Snake Boot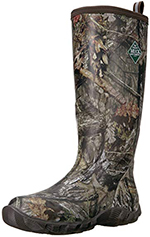 Muck Boot has gone above and beyond to test their snake proof boots for effectiveness. The manufacturers inserted balloons into the boot and exposed it to Diamondback rattlesnakes. The exterior materials proved to be very puncture resistant.
Rubber is used on the uppers and the soles. A realistic camouflage pattern is printed onto the rubber, making these boots a great option for hunters. The shaft is approximately 14 inches high. Inside, a neoprene lining helps to keep your feet dry and insulated.
There's also an antimicrobial fabric that wicks sweat away. When it comes to comfort and cushioning, EVA midsoles are added to absorb shock and support your feet.
---
Are Snake Proof Boots Effective?
These boots do a lot to keep your feet protected from the fangs of a snake. While these creatures look like they can't do much damage, even small snakes have surprisingly strong jaws.
Some snakes can bite down with the same amount of force as a large dog.
Furthermore, sharp fangs can easily make their way through common stitching and seams. Needless to say, wearing snake proof boots is imperative if you're going to be around these wild reptiles.
As with anything involving unpredictable animals, there are no guarantees. However, the materials and construction methods used on these boots do a lot to prevent fangs from going through.
Their the first line of defense and can help you avoid potentially life-threatening injuries.
How Much Do Snake Proof Boots Cost?
Truth is, snake proof boots aren't the cheapest pieces of gear. They're considered a specialty item.
While standard boots are produced in large volumes, these pieces of gear take a lot more time to make. Not only that, but they are made up of tough, high-quality materials. All of these factors drive the final purchase price up.
The exact price of the boots will also vary from brand to brand. You can find a pair of boots with a price tag of several hundred dollars.
While this may seem a bit high, nothing can put a price on your safety. The upfront costs will be worth it the first time these boots protect you from a nasty bite.
When you're looking for the right pair of boots, don't let the price deter you. It's an important investment that you shouldn't take lightly, especially if you regularly work in a snake-infested environment.
The key to finding a good pair of snake proof boots is to do your homework. You can easily find boots in your price range. You just have to know what to look for. The important thing is to not sacrifice on quality and protective features.
Proper Coverage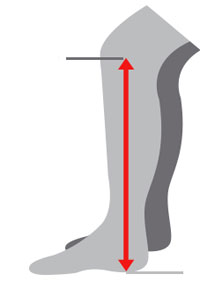 One of the biggest things to consider when purchasing some snake proof boots is how much coverage they provide. Usually, snakes are encountered by accident on the ground, hidden in the terrain. They'll usually strike the foot or lower leg.
Choosing a boot with a high shaft that extends well above the ankle is ideal. Standard snake proof boots usually come in heights anywhere from 16 to 18 inches.
That being said, some snakes can strike higher. It's a good idea to be informed about the snakes in the area you are hunting or working in to get a better idea of what you'll need for protection.
Higher boots and snake chaps are available if you need a bit of extra protection.
Snake Bite Proof Materials
There are a number of materials used in snake proof boots. In most cases, manufacturers will use a combination of materials to ensure that you are properly protected. Some of the most common materials include:
Synthetic weaves
Leather
Cordura nylon
Kevlar
denim
hese materials make it difficult for fangs to penetrate, saving your leg from a bite. Fabrics, such as synthetic material and nylon, are woven very tightly, creating a dense and stiff fabric.
Other materials simply act as a shell that is impenetrable. Many manufacturers use these materials in specific parts of the foot to improve comfort and protection. You'll want to choose materials that are tough and impenetrable.
Comfortable Fit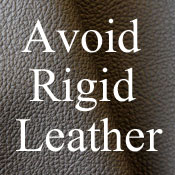 While the material that prevents snakes from biting your skin is important, so is the comfort. It's important to choose a comfortable boot, as you'll no undoubtedly be wearing them for long periods of time.
It's a good idea to choose a pair of boots that you won't want to take off.
Some boots are incredibly rigid. This is great for protection, but not so much for comfort. Others are specially designed to provide maximum comfort. They'll have flexible points throughout the boot and maybe be contoured to provide a snug fit.
Boots should be tested for comfort prior to taking them out for use.
Closures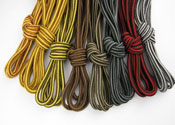 The way a boot closes can have a huge effect on how comfortable it is and how it will perform. Zippers are a common type of closure that is quick and easy to use. However, zippers can get caught on brush and twigs.
They are also prone to breaking and don't usually provide a perfect fit.
Slip-on boots are another alternative that is easy to put on. Their lack of zippers or laces ensures that they don't snag. However, they can be quite uncomfortable and fit horribly if not chosen correctly.
Lace closures provide the most custom fit. Laces usually start at the foot and go all the way up the shaft of the boot. However, laces can be cumbersome.
Many manufacturers use a combination of closures. Often times, Velcro straps are used to provide a better fit on boots with zippers and slip-ons. The type of environment they'll be used in and how they fit should be considered when choosing the right closure.
Air Circulation
Often overlooked, air circulation is an important thing to consider. Boots are notorious for making the feet sweat, eventually leading to some bad smells.
Many snake proof boots incorporate breathable fabrics to keep the feet cool. Others have linings that will wick away sweat and allow it to evaporate. Of course, it's important to choose boots with a breathable fabric that is also waterproof.
Different types of technology are available that keeps water out while allowing air to go in. A breathable boot is a comfortable boot that stays clean and ready for action.
How Often Should Snake Proof Boots Be Replaced?
This depends entirely on how you use and take care of the boots. Most boots are designed with longevity in mind. Some manufacturers even offer generous warranties on their boots.
They're capable of lasting for several years with proper maintenance. However, if you wear the boots every day through rough environments, you may have to replace them much sooner.
It's important to inspect your boots on a regular basis. Examine the soles, check on the quality of the materials, and keep an eye out for any vulnerable spots.
Heavily worn boots offer much less protection. They'll be easier for a snake to bite through. When you notice significant damage, it's time for a replacement.
You can prolong the life of your boots by taking good care of the material. If the boots are made of leather, you should be using an approved leather cleaner.
Never toss your leather boots in the dryer or apply excessive heat. This will only cause more damage. For boots that are made of rubber, nylon, kevlar, or any other material, simple soap and warm water will do the trick.
Frequently Asked Questions
Are Snake Proof Boots Heavy?
Due to the thickness of the materials, snake proof boots tend to be heavier than traditional hiking or work boots.
The added bulk is what keeps your feet protected. Some boots, such as those that use both rubber and leather, have significant weight. It may take some time getting used to.
It's recommended that you walk around with the boots in the comfort of your home to familiarize yourself with the sensation of added weight.
You should also take extra time to break the boots in so that you don't experience any comfort issues when you're out in the wilderness.
Do Snake Proof Boots Take Care of Venom?
Venomous snakes deliver their deadly toxins through their fangs. If you're bitten by one of these snakes, there's a very real possibility that they may leave some venom behind. Some materials will prevent the venom from seeping in.
Many rubber and leather boots also have waterproofing treatments. As a result, most venom slides off. However, other materials can soak it up.
If that happens, there's no need to worry. Venom doesn't cause any harm to the human skin. In fact, venom is used on many skincare products around the world, so you can rest assured that you're safe.
The only time you should be concerned about venom is when you have an open wound. If the venom enters a wound on your foot, your body would react as if you were bitten. In this case, you'd need to seek immediate medical attention.
When Should I Wear Snake Proof Boots?
You should wear snake proof boots any time that you're in an environment where snakes live. Bites can occur anywhere. These creatures have been known to bite people in their own backyards, during hikes, and around lakes. Most snakes will not attack someone for the sake of causing pain. Typically, they attack when they're disturbed.
Unfortunately, many species are difficult to spot due to their camouflage and preferred hiding spots. Snakes love to slither around in tall grass, beneath fallen leaves, and around rocks.
If you're walking around in a natural area and aren't sure about the snake population, it's better to be safe than sorry.
Can Snake Proof Boots Be Worn in Other Environments?
Snake Proof boots are quite versatile. They can be used in a number of environments to keep you safe from a host of hazards. Many outdoorsmen choose to wear these boots whenever they're walking over sharp rocks and rough terrain. The features that protect your feet from snake bites also prevents puncture wounds from your surroundings.
Do Snake Proof Boots Have Any Vulnerabilities?
No piece of gear is perfect. Even the highest quality boots have their weak spots. Some of the most vulnerable parts of your boots are seams or zippers. Zippered boots often have thinner material around the teeth.
Luckily, most of the weak spots are incredibly small. While it is possible that a snake could bite you in these spots, it's unlikely. You can minimize those chances even further by choosing boots that are solid and tough.
Why Not Use Standard Leather Boots?
Many of the materials used on snake proof boots can be found on traditional work boots. This often leads people to believe that standard boots offer the same level of protection.
When you put a pair of snake proof boots on, you'll immediately notice the difference.
The materials on these boots are much thicker. They're capable of stopping fangs. On normal boots, the leather is thin to provide more comfort and flexibility.
While they may look like the same thing, standard boots will not stand a chance against a determined snake.
Can You Still Feel Bites with Snake Proof Boots?
Depending on the size and strength of the snake, you may still feel the bite through the thick material of snake proof boots. As mentioned earlier, snakes are much stronger than they let on.
Some people will experience bruising on their feet where the bite occurred. Usually, these issues are not serious. You may feel some slight tenderness, but you'll be thankful that a bruise is the only thing you experienced during that interaction.
Why Do Some Snake Proof Boots Have Multiple Materials
On your hunt for the perfect pair of boots, you'll find options that utilize multiple different materials. They may have a predominantly leather exterior with panels of rubber or fabric.
This is often done to make the boots more comfortable and manageable. Thick leather boots tend to be a bit cumbersome on long treks. By using multiple materials, manufacturers can give the boots a bit more flexibility.
Conclusion
If you're considering one of these types of boots, you need to make sure that all the materials used are snake proof. It's important to examine the quality of the construction as well.
Obvious vulnerable spots on seams and connection points may indicate that the boots don't offer an adequate amount of protection.