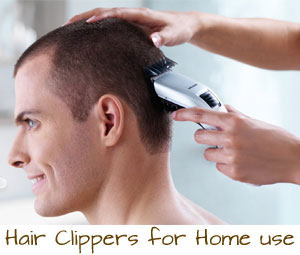 When it comes to getting a hair cut, most guys go to a barber they can rely on. They have the tools and skill to clean up that mop of hair and transform it into something that will turn heads.
That being said, cutting hair isn't rocket science. Many guys choose to save money and cut their own hair. While it may seem daunting at first, all it takes is some great hair clippers.
Skilled barbers use high end hair clippers to do all of the heavy work. Clippers can be used to cut off large amounts of hair and create a certain style. With different blades, attachments, and techniques, hair clippers can create a unique style that is all your own.
Hair clippers aren't just for barbers anymore. There are numerous different clippers out there. When you are looking for that perfect hair clipper, there are a few things to consider which  will be addressed below our top 5.
Top 5 Best Hair Clippers
1. Andis Master Hair Clipper 01557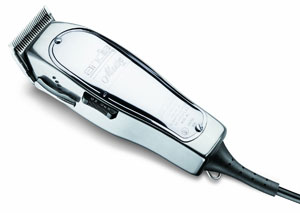 These clippers
are built with professionals in mind. It has a solid build that is capable of running continuously. It uses a magnetic motor to move the blades. Unlike cheaper models, the Andis Master Hair Clippers have an adjustable screw to
minimize noise
.
Most magnetic motor hair clippers are incredibly loud. However, you can easily adjust the screw to ensure that you don't bother anyone else in the house anytime you give yourself a haircut.
The body of this clipper is solid and durable. The housing is made from shiny aluminum. Not only is it strong, but it looks great too.
The metal housing is very retro.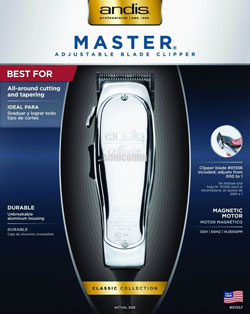 It is designed ergonomically, making it easy to use for prolonged periods of time.The blade of these clippers is made from carbon-steel. They can be adjusted to cut through fine hair or coarse hair.
Overall, this is a great clipper for anyone to use. Many professionals use these clippers for fades and outlining. It is strong, quiet, and easy to maintain. All it takes is a quick oiling between uses. It is at the higher end of the price spectrum, costing around $100. That being said, it is a smart investment, as these clippers are something that can be used for a lifetime with proper care.
——————————————————————————————————————————–
2. OSTER Classic 76 Universal Motor Clipper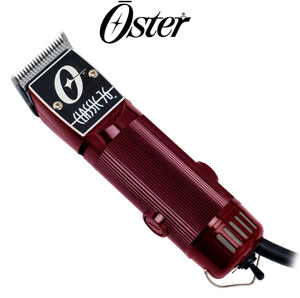 The Oster Classic 76 is a clipper for guys who want to have professional equipment. It is a beast in terms of power and design. This clipper houses a powerful motor in its durable body. The motor is single speed, making it easy to use, yet strong enough to cut through even the thickest hairs without a snag.
The body is solid and easy on the hands.Furthermore, the body is break resistant. This ensures that the inner and outer components will stay safe if you drop it. These clippers use Cryogen-X blades. These are extra tough and stay sharp. There are two separate blades included in the box, size 000 and 1. They can be changed and adjusted quickly after taking the time to get used to the clipper.
Also included is a blade guard to keep it safe when not in use. There are no comb attachments included, so you'll have to buy them separately. The Oster Classic 76 clipper is the Cadillac of hair clippers. It runs smoothly and reliably. While it is designed for professionals, they are a popular choice among guys who want the best hair clipper money can buy.
For this clipper, you'll have to shell out around $120. However, once you buy this clipper, you'll be using for many years to come.
——————————————————————————————————————————–
3. Wahl Professional 8500 Senior Premium Clipper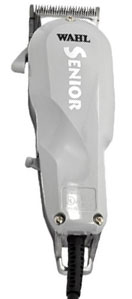 Wahl has been making professional barber tools for almost 100 years and have become a popular choice among barbers everywhere. The Wahl Professional 8500 Senior is no exception. It is a quality choice for men who want to get a quality clipper without spending too much money.
The body of these clippers is solid, yet subdued. It's not as flashy as other models, but it is still durable and effective. It uses a powerful magnetic motor to move the blade while still keeping the unit cool with normal use.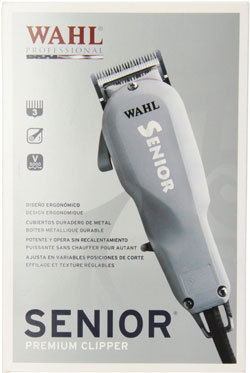 It is also relatively quiet compared to other clippers. It uses strong blades that can easily be adjusted and aligned.
Included in the box is three blade guard attachments to cut hair from 1/16 of an inch up to 3/16 of an inch. This clipper is made for shorter hair, excelling in fades and outlines.
One unique feature about this clipper is the lever on the side. This lever adds a bit of versatility to your styling. You can adjust the taper of the blade to create a different effect. You can also adjust it based on the texture of the hair.
At around $60, this is definitely a great first option for those beginning to delve into the world of hair clippers.
——————————————————————————————————————————–
4. Andis Professional Cermanic Hair Clipper with Detachable Blade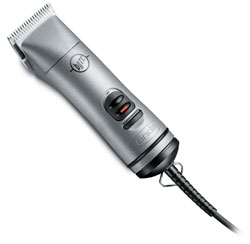 These clippers are a unique option from Andis. They feature a high powered rotary motor for smooth cutting. The motor is extremely quiet, avoiding that ear-aching hum that most clippers have.
Furthermore, this model can be used corded or cordless. This allows you to use the clippers when you travel. The motor is housed in a sleek, modern, and durable body made from high quality plastic.
One unique thing about these clippers is the use of ceramic blades. The Ceramic Edge blades are just as tough as steel blades, However, they do not transfer heat, thus staying cool regardless of how long you use them.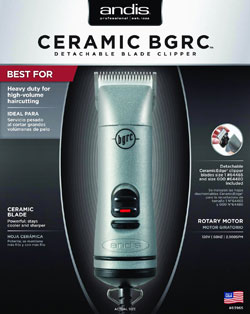 The blades are sharp and can easily slice through thick hair. Another unique feature is this clipper's lack of blade guards or combs. Instead, the blade can be switched out to accommodate different lengths.
Overall, this clipper is a great choice for the modern man. It is unique, rugged, and incredibly effective. Its use of ceramic blades make it 10% lighter than the average clipper, allowing you to feel more comfortable when using it.
At around $110, it certainly isn't cheap. However, you get what you pay for. If you pay for this clipper, you'll certainly not regret it.
——————————————————————————————————————————–
5. OSTER Fast Feed Adjustable Pivot Motor Clipper CL-76023510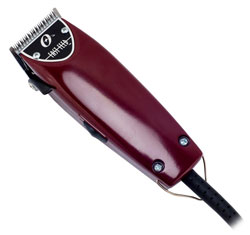 Guys who want to get a trusted brand like OSTER without breaking the bank can get this model. It has the high quality standards that OSTER is known for.
This model
is designed for home use, so you won't get the same power as its professional counterpart. That being said, this clipper has a number of unique features that sets it apart.
One great thing about this clipper is the adjustable steel blade. It can be adjusted from 000 to 1 with a simple flip of a lever. There's no need to stop clipping and take time to adjust the blade. It is fast and simple, allowing you to get through a trim in no time. In addition to the lever, OSTER includes 4 guards in the box as well.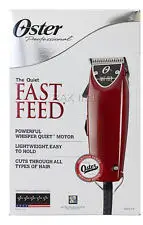 The clipper uses a powerful pivot motor. The pivot motor is twice as powerful as the average magnetic motor. It is also very quiet, allowing you to use the clipper for prolonged periods of time without ear fatigue. The motor is housed in an ergonomic body. The body is also textured, improving your grip to avoid any drops.
To get the OSTER Fast Feed Clipper, you'll only have to spend around $60. While it is on the lower end of the price spectrum, you are getting a brand that is trusted by barbers all over the world.
Hair Clipper Considerations
Blades
While most don't give it a second thought, not all hair clipper blades are the same. Much like power and motor, blades can differ depending on the uses of the clipper. For example, professional hair clippers used by barbers tend to have tougher blades. Most blades range from .2 – .13 mm thick.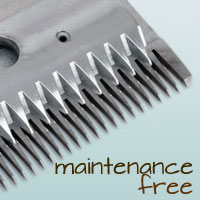 You should look for a pair of clippers that have maintenance free blades. Many have high-carbon steel blades that are designed to be self-sharpening.
Others are made from titanium or Zirconium Oxide for heat distribution and strength.
Motor
If you are planning on only using the clipper on yourself, then motor power shouldn't be a huge concern. However, there are a few different types of motors available that have an effect on use. For example, magnetic motors are quite powerful. However, they can be pretty loud as well, ultimately limiting the length of time you can be using it.
You should take this into consideration and choose a clipper that has enough power for your needs, but doesn't have any undesired side effects, like noise.

Attachments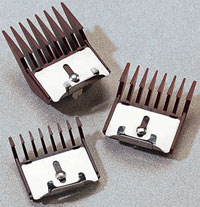 Attachments are what make hair clippers so versatile. Guys who want control over their hairstyle should go with hair clippers that have numerous combs or guards.
Most clippers come with guard attachments ranging from 1/16 of an inch up to 1 or 2 inches. You can even get clippers that have an adjustable guide comb to ensure that you don't lose any attachments.
Ease of Use and Maintenance
Guys who take care of their clippers will never have to buy one again. Clippers can last for years with proper maintenance. You should find clippers with maintenance demands that you can handle. Most modern clippers come with lubricant and brushes in the box, making maintenance a breeze.
Furthermore, you should go with clippers that are easy to use. Clippers can range in size, weight, and design.
You don't want your arm to get sore trying to get the perfect cut, so find a clipper that works with your needs.